WHAT IS IT:
Biotherm Aquasource Nuit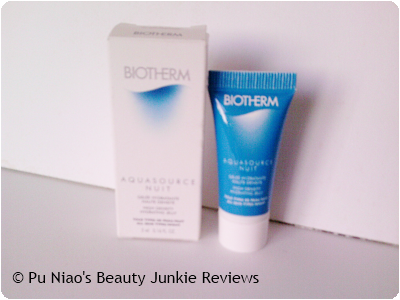 THE PRODUCT(S):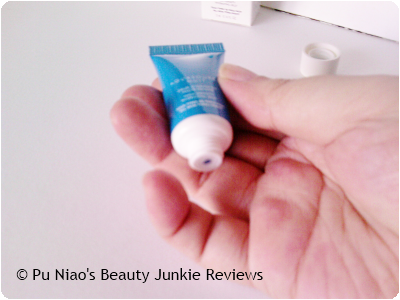 Biotherm Aquasource Nuit:
Biotherm laboratories have fused P. Antarctica extract along with Aquasource's two powerful active ingredients, Mannose and Pure Thermal Plankton. Together, they act deep within the epidermis and on the skin surface in
Aquasource Nuit
for deep, lasting hydration and an overall healthy looking complexion.
Aquasource Nuit
comes in a unique gel-turns-balm formation. Biotherm's biologists employed a unique technology to obtain micro-droplets 10 to 20 times smaller than those of classical emulsions to help absorption. Therefore,
Aquasource Nuit
's fresh, non-sticky, non-shiny, non-greasy gel breaks into water upon application on skin to deliver hydrating and nourishing ingredients evenly across the skin's surface and into it's deepest layers.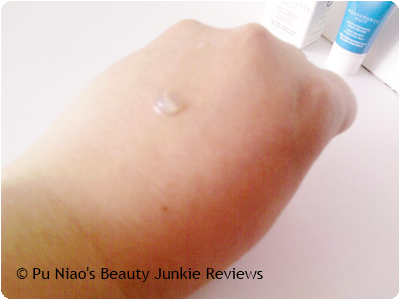 I like the "aqua" scent and the fact that despite looking like a gel, it gets absorbed into my skin almost instantly. Giving my skin this hydrated look and a soothing feel to it.
VERDICT:
For the past few years, I've used enough facial products which claimed or have the word "
Aqua
" used and almost all of them doesn't have the "aqua" feel or scent to accompany the name and product packaging at all. Until I came across this
Aquasource Nuit
(a.k.a
Aquasource Night
) by Biotherm. I like the fact that on the first whiff of this product, I instantly have this "aqua" feeling and vibe it gives me. In fact, it smelled so wonderful without being overpowering and of the fact that I am holding on to a sample tube, I've been using this as thin a layer as I possibly can each night, just to make it last longer.
As a fact, we all are aware that we should invest in a good night facial moisturizer. Why? Skin cells do their repair work most effectively at night, skin and cell regeneration almost doubles at night too, peaking between 11:00pm and 04:00am. Knowing this much now, wouldn't it be skimping not to use this important knowledge for your skin's advantage? A good facial moisturize before bedtime will prevent your skin's drying out at night, attracting moisture and preventing water from leaving the skin. At night the active ingredients in your nourishing facial moisturizer will be spared the damage they incur in the sun, and will be delivered more efficiently to your skin cells, thanks to your nighttime higher skin temperature and increased absorbency.
And we all also know for a fact that most facial moisturizers for night use tend to be a little heavy and too rich for our skin. Thus, we tend to find reasons to skip using a facial moisturizer before bedtime. I don't blame you, as this happens to me a lot more than often. What I like about this
Aquasource Nuit
is that it actually absorbs really fast and quick into my skin, the instant I applied it on. And upon contact with my skin, this gel-jelly like substance instantly dissolves, allowing faster penetration. And right after applying this on my face, the skin already looks more hydrated than I could possibly dream of.
Whether you have normal, combination, oily or sensitive skin, I'm sure this facial moisturizer would be just perfect for you to use, considering that it's smooth, gentle, glides on effortlessly and hydrates immediately. And since I have oily skin, my skin is definitely loving this applied without fail every night. And despite hours and throughout the night, I woke up the next morning without having to see an oily and greasy looking face staring back at me in the mirror. Yippee!
My face never looked more soft and supple, when I starting using facial moisturizers at night. And this puts me off to the point that I dread using stuffs like these before I go to bed. I tend to put on facial moisturizers meant for night-use right after I came out of the shower, partly for easy absorption so the residue won't get smeared all over my pillow and bed-sheets. But with this
Aquasource Nuit
, I really don't see the old issue of moisturizing my pillow and bed-sheets more than my face now. In fact, I just can't wait for night to come so I can apply this before bedtime.
VERDICT:
✓✓✓
WHAT I THINK:
If I had any inkling this would be so wonderful, I would have used the same SMS and hopped all over Orchard Road and redeem it from every Biotherm counter I can find :x
WHERE TO REDEEM SAMPLE:
First, go over to
http://www.biothermsg.com/jul2012/femme.php
. Next, click on the Get A Sample link. After that, fill in your Name, Mobile Number and Email Address. If all goes well, you should get a SMS on your mobile phone almost instantly. Just flash the SMS at any Biotherm counters throughout Singapore to redeem a 5ml sample.
The good part is that, you just need to flash this sms to redeem sample(s), instead of having to fill in your particulars. So, if you are redeeming it not only for yourself, but for friends, family members as well. You can actually used the same SMS and hopped throughout Orchard Road and redeem it repeatedly :P
Why not like my Facebook page at https://www.facebook.com/PuNiaosProductReviews to be informed of latest samples I found, which is duly updated? It will definitely save you the trouble of having to hunt down samples :)