WHAT IS IT:
Rachel K Youth Spell Day Cream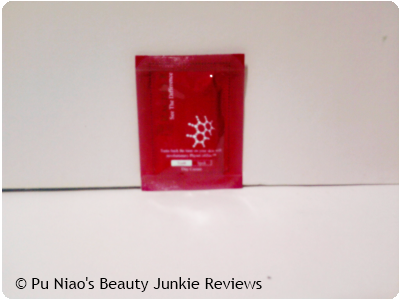 THE PRODUCT(S):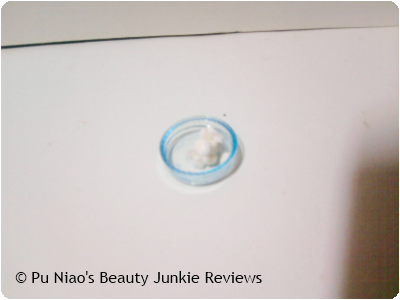 Rachel K Youth Spell Day Cream:
This balancing day cream is radically different from other skin care product as it is non-comedogenic, and balances the secretion of sebum in both dry and oily skin, ensuring that your pores never get clogged. Formulated with Matrixyl™ 3000 to prevent wrinkles and a unique mixture of Bamboo-silk and Rice-silk which work together to mattify skin by absorbing sebum, you're left with instantly quenched, soft, elastic and gorgeously hydrated silky-smooth skin.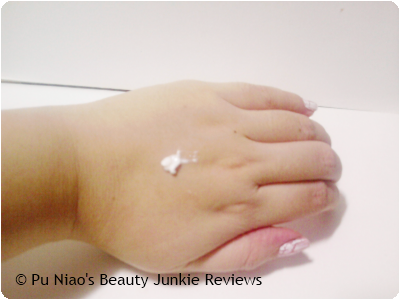 VERDICT:
This day cream has a very light floral scent, which luckily doesn't border on nauseousness at all. And once applied onto the skin, I found that the scent of the day cream doesn't linger on at all. This might be important to some of us who might not either like scented facial products or is very allergic to facial products having a certain scent to it, whether it's artificial or natural. And so far for me, I like that this day cream seemed to give me a slight "perk-me-up" moment when I catch the scent.
The consistency is definitely of that of a cream, it's really creamy although it seemed to feel like I am trying to apply pre-chilled butter or cream cheese onto my skin. Yes, it's that slightly hard to the fingers and skin when you tried to apply it. And I am guessing it might probably be because of the fact that it's in a sample sachet form, hence it seemed to dry out pretty fast. I'm positively sure that the actual retail size version shouldn't face this issue at all.
And despite this day cream being on the rich and creamy side, I found that it doesn't feel oily nor greasy upon and after application. Just a small dot is enough to moisturize the skin on your face, and at the same time, the pores on my skin doesn't feel like it's clogged from application at all. And I can instantly see my skin looking a little more hydrated and moisturized upon application. Although a few hours later, my skin seemed to take on a sebum-y glow, making my skin look just a little oily in the mirror. And the affected parts are around my nose area only. Phew~
In short, the dry areas on my skin really benefitted from this day cream while at the same time, some oily parts of my skin didn't really seem to have any sort of difference or miracle observed at all despite the product claiming that it's suitable on both dry and oily skin. As for the wrinkle prevention part, I'm just glad I don't see any signs of wrinkles of any sort on my face at all. But in the end, I don't really see at least a good 95% of the benefit this day cream is supposed to do for my skin.
And mind you, I purposely redeemed an extra day cream sample sachet so I can use it for more than 2 weeks during day time, and needless to say, the effects and promises are just rather half half to me. Not too much of a big difference and yet it doesn't aggravate any existing skin condition of mine as well.
VERDICT:
✓✓
WHAT I THINK:
Works well on the dry areas of skin on my face, but didn't really help much on the oily parts at all :/
WHERE TO REDEEM SAMPLE:
I redeemed this
Rachel K Youth Spell Day Cream
sample last November 2012 from
Rachel K Facebook page
at
https://www.facebook.com/Rachelkcosmetics
. Unfortunately, sample redemption for this is over for now. But, I do have to warn you ladies
(and guys)
that most times, Rachel K doesn't advertise their sampling activity. If there's free samples to be grabbed, you have to constantly check back a.k.a stalk their Facebook page on a regular basis.
Why not like my Facebook page at https://www.facebook.com/PuNiaosProductReviews to be informed of latest samples I found, which is duly updated? Also includes updates to health, beauty & lifestyle tips at least once a day. It will definitely save you the trouble of having to hunt them down :)