WHAT IS IT:
Organix Hydrating Tea Tree Mint Shampoo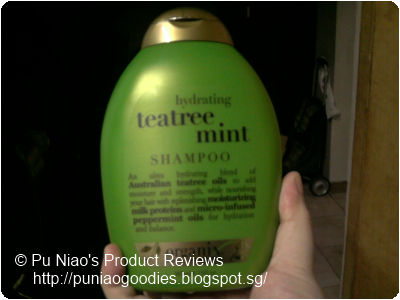 THE PRODUCT(S):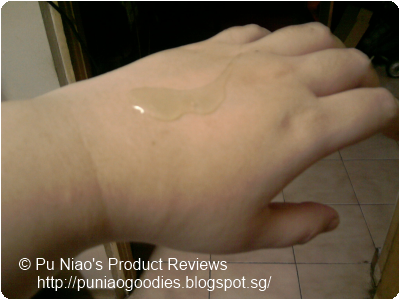 Squeezed out a decent dollop, looks opaque-green and the scent of peppermint is really strong.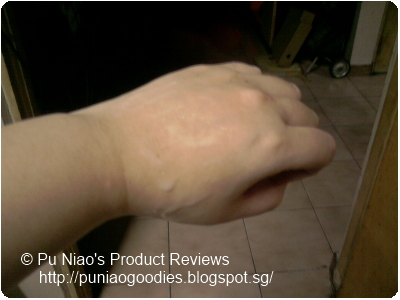 Organix Hydrating Tea Tree Mint Shampoo:
An ultra hydrating blend of Australian tea tree oils to add moisture and strength, while nourishing your hair with replenishing moisturizing milk proteins and micro-infused peppermint oils for hydration and balance. Re-energize your hair with this unique blend of active ingredients, creating a three-in-one decadent treat. All you need for moist, smooth and seductive hair in one irresistible formula.
VERDICT:
First of all, I have to admit, I was intrigued enough to buy a retail size version because of the scent. Besides, you do not need to pay money just to sniff it, so I just opened up the cap at Watsons, took a long sniff. And I quite liked it, fresh, minty, that wonderful scent of Tea Tree and not forgetting Peppermint.
But when it's time to use it, I was a little disappointed. Despite having peppermint oil in it, it wasn't really literally peppermint. If you're unsure what I meant by that, here's an example. Head & Shoulders previously had a shampoo that has Menthol in it, and when using, it instantly gives your scalp a soothing chill. And that chill stays on your scalp until your hair drys.
And that is the kind of "peppermint" feeling I was hoping to have when using Organix Hydrating Tea Tree Mint Shampoo, but didn't get it. As what the packaging has mentioned and what I've noticed, it lathers rather well. Especially when using products that has Tea Tree Oil, it should give your skin a tingling and chilling sensation. But not Organix Hydrating Tea Tree Mint Shampoo, in fact, there isn't any sensation, it's almost like using my regular anti-dandruff shampoo, except for the strong scent of peppermint that tells me it isn't.
Also, I don't really feel that my hair is hydrated after usage, in fact, my hair tends to get even more drier, especially the last 15cm of my hair. Sure, my hair feels soft, looks shiny and glossy, but it only lasts a short while before the dryness in my hair kicks in. It promises, but just didn't exactly deliver what it should.
PRODUCT RATING:
✓✓
WHAT I THINK:
This peppermint infusion only increases the flow of frustration.
WHERE TO REDEEM A SAMPLE:
So far, you can only redeem samples for samples of Cherry Blossom Ginseng Shampoo x 1 and Morocco Argan Oil x 1 only. Hydrating Tea Tree Mint shampoo is not availble for sample redemption. If you think you would like to give the Cherry Blossom Ginseng Shampoo and Moroccan Argan Oil a try, you can request for samples via Organix Singapore's Facebook page at
https://www.facebook.com/organixsingapore
Click on the link under
Like
and
Message
button that says "FREE SAMPLES"