WHAT IS IT:
NIP+FAB Bust Fix Décolleté Gel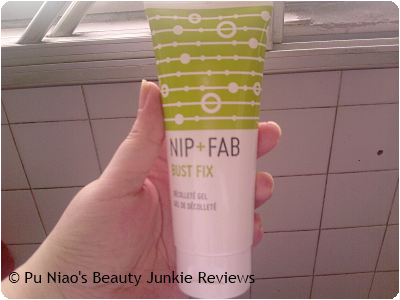 THE PRODUCT(S):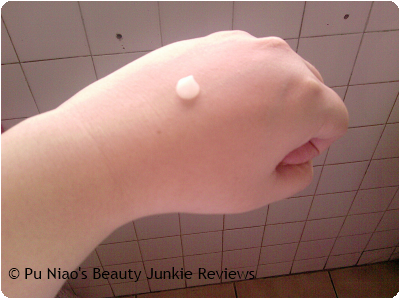 NIP+FAB Bust Fix Décolleté Gel:
This light serum visibly plumps, smooths + firms skin around the bust + décolleté. Containing CellActive®- FORM a plant-based complex of active ingredients which supports the natural process of lipid deposition, lending fullness to the bust, it will reshape the contours of the cleavage area and optimally accentuate the feminine features.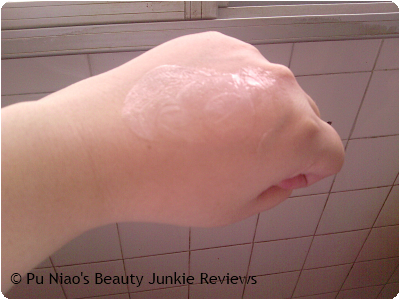 It looks cream-based due to the product being white, however, it smooths on with a gel-like texture. And it comes with a pleasant scent to it.
VERDICT:
I got to know about this product via Facebook and was lucky enough to be drawn as one of the winners for their giveaway, as per mentioned in this
previous blog post
. Although personally, I'd rather much prefer to win the
Tummy Fix
or even a
Dry Leg Fix
instead, but well, I'll just take what I get, I suppose.
Well, this product is supposedly a "celebrity-fave-cum-cult-beauty" brand that's taking Hollywood celebrities (and maybe starlets) by storm. The effects of using this is the same as going for an aesthetic boob surgery, but without the actual surgery. This brand do have other goodies under it's belt, but I personally prefer those that doesn't do any "enhancements" except the ones that helps target problematic skin problems, like dry skin, oily skin, etc etc.
Granted that when I saw this product at Watsons, I didn't think much about it. I mean, the only way to have your boobies look perky and lifted is either the painless way, which is via push-up bra(s). Or the painful way, which is breast enhancement surgery, depending on the individual. And the chance to win this particular
NIP+FAB Bust Fix Décolleté Gel
via the Singapore Facebook page seemed wonderfully good. Which I duly joined and won as a result, although I'd like to assure my readers that I wouldn't pay for products like this. Especially if it's touted as "cult beauty brand" or "celebrity favorite", since we all pretty much know that they may not actually use it and could just be endorsing for the big bucks only.
First of all, this
NIP+FAB Bust Fix Décolleté Gel
has a rather pleasant scent to it. I can't really pinpoint exactly what the scent reminds me of, but I know it's rather familiar and pleasant at the same time. As the packaging itself stated, it's a "Décolleté Gel" a.k.a "a light serum" although the product itself looks cream-based. But it's actually because of the color, so a little misleading here. The product itself also claims to:
Visibly Plump
Firm Appearance of skin around bust
Sculpts + Promotes fullness
Improves tone + texture
Firms appearance of décolleté
Source: NIP+FAB @ http://www.nipandfab.com/
Essentially, benefits of an actual breast enhancement surgery without having to go under the knife. I started using this a week after I got it in my mailbox, and have been dutifully using it for close to 2 months already. Following the instructions, I used a 10-cent size blob at night only as I tend to sweat more during day-time. Which I personally felt that sweating will just "remove" the application and render it useless and partly also because our skin tends to absorbs serums, gels and stuffs like that easier during the night.
However up until now, I don't really see any visible results at all. Granted that I only use this once a day, hence I may not see results so fast. The skin around my boobs just looked somewhat a little smoother only, but no "tight-ness" felt. And neither was there any difference in size, but personally, I'd rather have bust gels that slightly reduces my bust size.
However, the plus side is that this gel/serum is actually easily absorbed into my skin and I like the scent of it above all else. But overall, I really didn't see any improvements as what the packaging mentioned. Maybe I might need to continue using this for another few more months to see actual visible results. Or maybe because my boobs are already well-endowed, hence it doesn't seemed to be working for me at all. I'll update this post once more if there are results, if there isn't, this post will just remain as it is now.
PRODUCT RATING:
✓✓✓
WHAT I THINK:
Love other items under this brand-name, but no thanks to NIP+FAB series for now.
WHERE TO REDEEM A SAMPLE:
As stated previously, I won this
NIP+FAB Bust Fix Décolleté Gel
via
Nip + Fab Singapore Facebook page
at
https://www.facebook.com/NipandFabSG
. So, I'd recommend interested readers to go over there and
Like
their page in order to be notified of contests and giveaways to win and try before plunging down cold hard cash instead.