As I was going on my sample and freebie collection spree last week, I started to think, "What do other sample collectors bring with them on their sample collection journey?" This little question stemmed from the fact that I misjudged where Kent Ridge MT Station was and that the collection location is at the Science Park, which in Singapore terms can be termed "ulu" since the nearest place full of human activity would be the National University Hospital and living areas are at least a station away or 2 bus stops away.
The sun wasn't shining that bright at Science Park, you can say it was a cloudy day. But hell, I was sweating so much I probably looked like I just took a dip in the swimming pool with my clothes on. Yes, you heard me right. It was cloudy and yet I was sweating profusely. And from this heat came that question. And at the same time I wonder too, is it weird to bring this little "ammo" in the pursuit of freebies and samples?
Anyway, let's take a look at my own "ammo":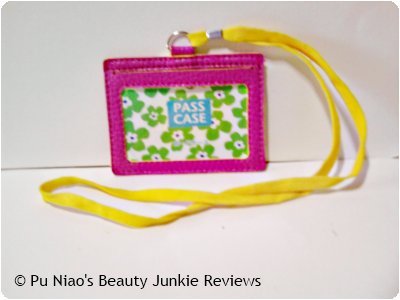 Card Holder for my EZ-Link card. Let's just say I was a little sick and tired of losing mine once every few months. I personally think it's worse when someone saw you dropping it, and instead of yelling loudly at you that you dropped something or even picking it up and running after you like a loanshark to return it to you, I've had the misfortune of encountering people who simply stared at me when I dropped something, not saying a word. In this way, I wouldn't give a second glance and that person can happily picked up my card and either use up the money stored in the card. Or even worst, return to the TransitLink office and get a refund.
And unfortunately, I am not joking at all. The last time I lost my EZ-Link card, this guy just simply stared at me like I just murder some stray cats and never said a single thing at all. It wasn't until when my bus arrived that I started to panic. I knew I bought out my EZ-Link card, and yet, I was unable to find it. I went back home and it's still missing. Until I remembered that guy who was staring daggers at me less than 30 minutes ago, and figured out, damn bugger picked up my card and kept it for himself. I hope he have nice dreams after picking up something that doesn't belong to him, much less call out to the person who dropped it.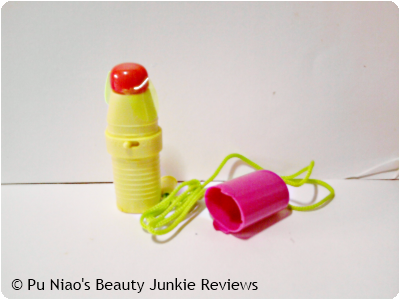 I only got this after redeeming my EzyHealth goodies from Kent Ridge's Science Park area. Like I mentioned, the sky was really cloudy and not a single ray of sunshine can be seen. And yet, I was sweating like I just took a dip in the swimming pool with my clothes on. I never understand Singapore weather, if it's supposed to be cloudy, shouldn't we feel cooling without the sweat? How come a cloudy day can induce so much sweat while a hot, humid and sunny day doesn't necessarily do the same? So, I got a little frustrated with the weather and bought this from Daiso to beat the heat from weird cloudy days. Although it's a little noisy, but it sure beats having no breeze on a hot and sunny day out.
This hand-held paper fan, is brought along with me, in the event the other battery-operated fan stopped working due to the batteries not working. I think it's actually weird to lug around spare batteries when you are trying to travel light to pick up samples and freebies. And knowing myself, I wouldn't bring out 2 spare batteries, it will be more than 2 spare batteries. Which is why I am going to feel weird and awkward in doing that.
If you have just barely took a bus or train after unwillingly hanging out under the sun, you can use this to instantly cool off faster. It's slightly better than to wait for the air-conditioning to gradually cool you down, I personally just like it to be a little more express.
Music. It's going to be even weird if you tend to mumble to yourself, but having an iPod with you kills that mumbling-to-self habit. And besides, the tempo of the music can push you further on, just when you think the nearest bus or train station seems to be further than it actually looks. To anyone who's curious, my music choices tend to go towards the rock 'n' roll, death metal, r&b types. That's Usher's
Yeah!
playing there lol
In the event you forgot to bring your own water bottle with you or there's simply no supermarkets or convenience stores anywhere near you, a small packet of candy can help chase the thirsty feeling away until you "recharge" with a sip of water. Or whatever your favorite beverage is. Besides, I think sugar can actually help give us a little boost when you least expect it.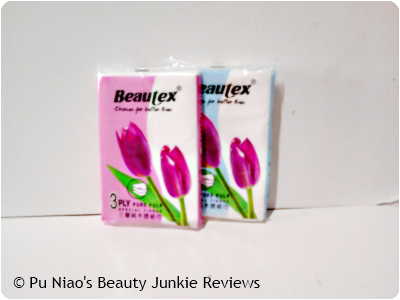 Looking all wet and sweaty in a gym is alright. Looking all wet and sweaty at a really swanky place waiting to collect your goodies, not alright. Either pack a good hankie or a few extra packets of tissue paper to mop up those sweat. And if the sky decide to send down a torrent of rain, you'll be thankful for the existence of tissue paper and hankies.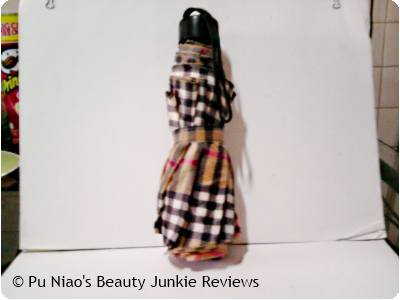 Umbrella. You might think it's heavy, but I think it's an epic little thing to shield you from the rays of the sun when you just can't seem to find any shelter to duck into while on the road to sample and freebies collecting.
The only stuffs I didn't include here would be makeup. I just cannot fathom putting on any makeup if I know I am going to look like a wet chicken while collecting my samples and freebies. You have to constantly re-apply your makeup, which I think will make sample and freebies collecting feels like a chore. Unless you have your very own transport, taking public transport is already bad as it is, but having to constantly worry about re-applying your makeup due to sweat streaks, it's like a major killjoy.
What about the rest of you? What's your preferred arsenal when going out to collect your samples and freebies?