WHAT IS IT:
Lactacyd White Intimate
THE PRODUCT(S):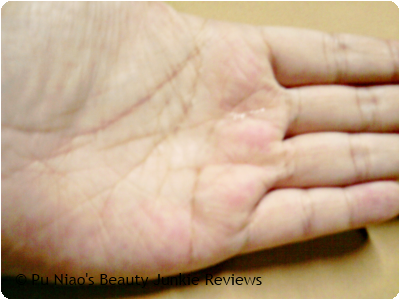 Lactacyd White Intimate:
Sweat and excessive friction from tight clothing can darken the skin around the intimate area, causing self-consciousness, decreased confidence or inhibiting intimacy. Made with natural whitening ingredients – plant based Actipone-B and marine-based Algowhite to gently lighten the skin around the intimate area. Clinically proven to give lightening results in as little as 7 days. And enhanced with a gentle combination of Lactoserum + Lactic acid, which is dermatologically tested to be safe and specially formulated to provide cleansing and long lasting freshness.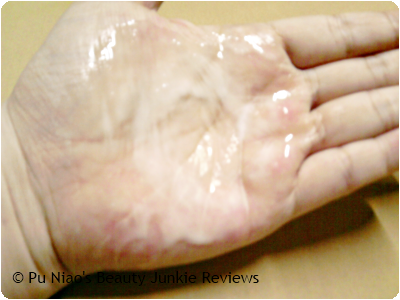 The wash itself has this clean and light floral scent to it. With a really watery consistency that suds up pretty well, it washes off easily too. And hours after using it, I don't feel any skin irritation nor dryness at all. In fact, I felt even cleaner than I usually am.
VERDICT:
The scent has this really clean and light floral feel to it. Like fresh floral that makes you think clean and refreshed at the same time. And unlike certain feminine products that might smell either heavily of certain scents or just smell downright weird, this
Lactacyd White Intimate Whitening Daily Feminine Wash
smells just right for feminine use. Personally, I've come across my fair share of various whitening products when I was around 12 years old until now and most times, I don't really bother with them since I am already so pale-looking like a ghost not by my choice. But whitening on our intimate areas, that sounds and feels awkward already.
The wash itself has this really watery and runny consistency, so you don't really need to pour out a lot each time you use it. And if you are using a sample sachet, you can actually use the sample for up to 2 or 3 times before it finishes. You're cleaning your intimate area, mind you, not having a foam party in there. So, there's no need to pour out too much in the first place. And for those of you who are still hell-bent on using regular soap bars and body washes to wash your intimate area, take note that you shouldn't do so. Only intimate washes have the right pH that is meant for your intimate areas, whereas soap bars and body washes are meant for body washing only. Or you will face "soap burn" faster and easier than you least expect it.
Yes, using products not meant for your intimate area do cause "soap burn" and what do I meant by "soap burn". It's this feeling that makes your V-zone feels as if it's been exposed to the 4 elements in the weather, resulting in this weird feeling that it feels too over-cleaned to the point it hurts. And then, there will be this god awful burning sensation that makes you feel as if your V-zone is itchy and on fire, even so it isn't happening at all. That's the result from using products not meant for your intimate area due to the wrong pH that is different to the pH that is in your V-zone itself.
Trust me on this, I didn't thought there was a difference when I was still schooling until I first tried
Lactacyd
. The instantly relived sensation and clean and refreshed feeling I got when I tried
Lactacyd
for the very first time was really visible and can be felt when compared to using regular soap for my V-Zone. And all along, I thought feminine wash are mostly for females who are mostly from the early middle age onwards due to their hectic lifestyle. But in fact, all females from any age group can use it, whether you have your monthly menstrual cycle or not. It keeps your V-zone constantly clean and refreshed without making you look as if you are walking around with a full bladder at all.
Although this is the first time I am using
Lactacyd
's first improved and released feminine wash, what I like is that it's actually rather mild on my V-zone. So, if you are someone who hasn't tried any feminine washes before and wants to give it a try, you can actually try this. I didn't feel any discomfort, dryness, itchiness nor any unwanted effects from using this at all. Let's just say, I have this wonderful clean and refreshed feeling and sensation I can possibly even imagine. And despite hours after using this, I still feel the same clean and refreshed sensation too without any side effects.
Although personally, I don't really think much of the "whitening" factor. I mean, the last time I saw anyone's V-Zone that looks lightened, it was because of a link that I randomly clicked on through Google that brought me to this Jenna Jameson wallpaper with her legs open wide for everyone who wants to see. But I won't go into any more detail regarding Jenna Jameson as I was looking for animated CGI wallpapers but apparently, someone who upload it cannot tell the difference between CGI and Jenna Jameson at all. It was a rather "traumatic" experience, I dare say. But then, I don't think it should whiten your V-zone to the point where you think and feel it weird and awkward. What I am guessing is that it makes your V-zone looks "clean" at least you won't feel grossed out when it's time for your monthly menstruation cycle.
VERDICT:
✓✓✓
WHAT I THINK:
Mild, with a clean and light floral scent that doesn't irritate at all. The feeling of cleanness actually lasted pretty long.
WHERE TO REDEEM SAMPLE:
Sampling exercise has already ended in January. And for now,
Lactacyd Singapore Facebook page
at
https://www.facebook.com/lactacydloveyourv
has come up with a new app/program called
Become our VIP
. Click on the link in the app and you will be brought to
Lactacyd
's website at
http://www.lactacyd.com.sg/vip-club
. Just sign up as a member to be eligible for contests, giveaways and many more activities.
Why not like my Facebook page at https://www.facebook.com/PuNiaosProductReviews to be informed of latest samples I found, which is duly updated? Also includes updates to contests that I've sourced out for you to join. It will definitely save you the trouble of having to hunt them down :)