WHAT IS IT:
The Skin Shop Premium Secret Snail Vital Mucin Cream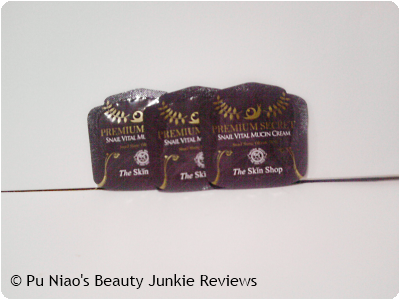 THE PRODUCT(S):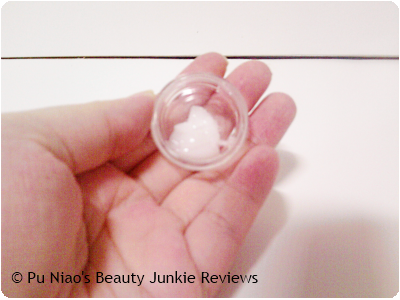 The Skin Shop Premium Secret Snail Vital Mucin Cream:
Made from snail slime extract, which is rich in collagen and has benefit in trigger skin regeneration process. TSS Snail Cream is organic, natural, and hypo allergenic. Improves skin elasticity and firmness, moisturize, exfoliate dead skin cells,removes damaged cells and imperfections. It makes your skin soft and smooth like a baby skin.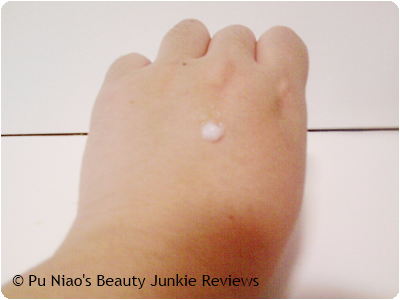 Although it looks gel-based, the consistency is actually slightly "slimy". But the scent isn't that horrible, in fact, I don't recalled detecting anything that smelled like earth or snail at all. If you just give me the product in a re-usable pot without saying anything, I wouldn't even have known it's a snail mucin cream since the scent doesn't really give the "secret" away.
VERDICT:
The scent is actually slightly and lightly fragranced/perfumed and luckily, despite the product claiming to be snail mucin, I don't catch a whiff of anything that resembled earth/soil or snail. In fact, there is no snail scent to this product at all. The only giveaway is probably the consistency of the product itself. As it is supposedly a snail mucin cream, I did expect the product to be slightly "slimy". But I am glad the "sliminess" is actually not that great, or it would have been a total put-off when trying to use this product. In fact, it's almost close to odorless, with the exception of something really light I caught a whiff of.
The color of this product is actually a milky-white color and as mentioned before, if you were to give me a sample portion of this product in a re-usable container without saying anything, I would probably have thought this to be a facial moisturizer of some sort. As it's more towards gel-based, the absorption is practically fast, easy and fuss-free. There were no spills, due to the "slimy" consistency of the product itself. And the product doesn't make my skin feel sticky or anything close to "gooey" immediately after application.
As I have previously reviewed a few snail creams before, so I definitely wasn't expecting this
Skin Shop
version to work any sort of miracle. But I was actually proved wrong in just a few days into trying out this sample. I did noticed that my blemish scars are starting to lighten up a little, which I felt was surprising as I always thought that snail creams of any type/brand/version doesn't always seem to work on my face at all. In fact, some old blemish scars seemed to fade out to the point where it just don't exist any more. As if I never had any pimples on particular areas of my face at all.
However, as I personally have oily face and/or T-Zone, with regards to the weather/climate, I found a brand new pimple sprouting on my left cheek, somewhere in between my nose and mouth. Which I totally was not expecting at all, despite the fact that it helped lighten up my blemish scars. And that darn pimple just refused to ripen. I'm absolutely sure it has nothing to do with my usual skincare regime routine, but with this Snail Vital Mucin Cream. Although I am pretty glad and happy that it's just one. But still!!
But the good part is that hours after application, no part of my face/skin was left looking nor feeling oily, greasy, heavy and clogged at all. In fact, I felt this would have been a better alternative than an actual facial moisturizer, if I really had to make comparisons. And when morning came, my face didn't even look anything close to a sebum mess at all. But still, I did noticed that some red spots on my face didn't seem tamed nor calmed with this snail mucin cream application. Despite snail cream being touted as able to do this.
Overall, I was expecting this well-know brand of Snail Mucin Cream to heal and banish pimples and blemish scars, not give me a brand new pimple for my efforts. I personally felt this product would have made me a staunch believer in snail cram products after using it, but then, a pimple unexpectedly. Urm, no thanks to that.
VERDICT:
✓✓
WHAT I THINK:
Nope, this one although seems to work on my blemish scars, I am not thankful to it for giving me a brand new pimple on my cheek. Which is a first in my entire life...
WHERE TO REDEEM SAMPLE:
I previously got sample of this product via
The Sample Store
. Each redemption gives you 3 sample sachets, so I would greatly recommend getting the sample version either from
TSS
or via
The Skin Shop
outlet in Singapore before plunging your hard-earned money.
In the event it doesn't work for you, at least you won't feel the pinch after finding out the ill effects via an actual retail purchase. Also, note that
TSS
delivery charges are S$2.99 for 1-2 items, and S$3.99 for 3-4 items.
WHERE TO BUY:
However, if you have tried this before and wants to make a long-term commitment with this product, here are the places you can buy the retail version at:
Umart - Parco Marina Bay
9 Raffles Boulevard
Millenia Walk, Level 2
Singapore 039596
Tel: +65 63333182
Haikara-Ya
205 Hougang St-21
Heartland Mall-Kovan #02-22/23
Singapore 530205
Why not like my Facebook page at https://www.facebook.com/PuNiaosProductReviews to be informed of latest samples I found, which is duly updated? Also includes updates to contests that I've sourced out for you to join. It will definitely save you the trouble of having to hunt them down :)