WHAT IS IT:
Biotherm Purefect Skin Micro-Exfoliating Purifying Toner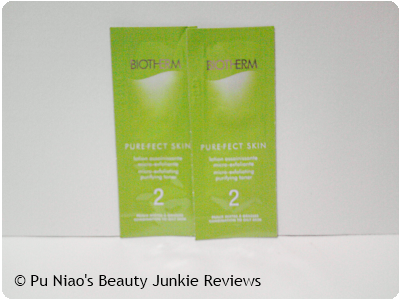 THE PRODUCT(S):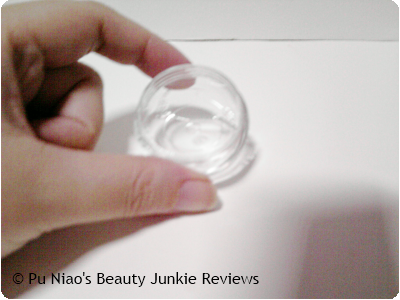 Biotherm Purefect Skin Micro-Exfoliating Purifying Toner:
A micro-exfoliating purifying toner. A new fragrance to Biotherm: citrus floral and pure and fresh textures for a clean skin sensation. Mattify your skin while keeping it hydrated, balanced, and clear of imperfections. Control shine for up to 8H. Pores and imperfections are visibly reduced. Skin is left feeling smooth, matte and hydrated. Skin reveals crystal-clear purity.
This toner is actually clear/transparent and actually has a citrus-y scent, as compared to the
Anti-Shine Purifying Cleanser
that I've reviewed yesterday. However, I personally felt that it didn't managed to thoroughly wipe off any dirt nor grime from my face at all.
VERDICT:
First of all, the scent. I reviewed the
Anti-Shine Purifying Cleanser
yesterday, which is also in the same
Purefect Skin
series, however, this toner actually does have a hint of something citrus-y in it. This actually makes me wonder why the cleanser itself smelled like a weak cologne while the toner doesn't. It's almost as if it's 2 different products from 2 entirely different Biotherm range, except it is not. Although I do have to admit, I didn't detect any type of floral scent, maybe it got overpowered by the supposed citrus scent.
And from what the packaging promised, this toner is supposed to help control shine for up to 8 hours, but just less than 3 hours, I am already starting to see a halo of sebum around my nose when I puckered up my lips in front of the mirror. Yep, you heard that right! A halo of sebum around my nose. Apart from the unwanted sebum halo reflecting back at me from the mirror, my skin doesn't actually felt balanced from using this toner and neither does it feel hydrated at all. It's as if it's just a really regular facial toner that doesn't have any benefits to using it at all.
My pores didn't actually felt minized nor reduced, much less the imperfections such as blemishes. Although I've gotten 2 sample sachets for this toner series, I personally thought that 1 sample sachet of toner is actually enough for a day's use, instead of being able to split it into 2 days' worth of usage.
(2 sample sachets would have been enough to use for 4 days actually, if you get the drift.)
I'm sure that upon using the toner, my skin did felt smoother and matte, but it didn't actually last up to 8 hours long. It didn't even pass the 6 hour mark, I just look like an oily face woman in a short span of 3 hours, and the SAs who gave it to me actually insist that it's good for pimples, acnes, oily skin and blemishes blah blah. But I think it's more to just keep my face somewhat clean, but not that entirely clean to feel the freshness I should have gotten.
Despite the toner having salicylic acid, which is supposed to help acne-prone skin by killing bacteria and promoting skin turnover, I don't really feel the effects of the salicylic acid at all. It's basically nothing happening on my skin, nada. Zilch! Whatever "anti-" thingy it promises, it just didn't happened at all. And throughout the days trying this series, I felt my face seemed more oily than it ever did, even though it's best for acne/pimple/blemish/oily skin.
VERDICT:
✓
WHAT I THINK:
A ring of sebum halo around my already oily nose? Urgh.. no thanks..
WHERE TO REDEEM SAMPLE:
I previously redeemed this sample series around the start of August. If you are still interested to give this a try, you can check out this website at
http://www.biothermsg.com/aug2012/femme_whatsnew.php
, although I am not sure if they still have stocks for them. But I am hoping they do, since they will need samples to convince customers into buying this particular product series.
Why not like my Facebook page at https://www.facebook.com/PuNiaosProductReviews to be informed of latest samples I found, which is duly updated? Also includes updates to contests that I've sourced out for you to join. It will definitely save you the trouble of having to hunt them down :)